"Autores Extraordinários" is a planner that I was commissioned to illustrate for

TAG Livros

, one of the biggest subscription box services in Brazil, the book was designed by Kalany Ballardin. 

for each month, I was assigned to picture one extraordinary author, surrounded by elements from their work, country, context, particular interests and whatnot.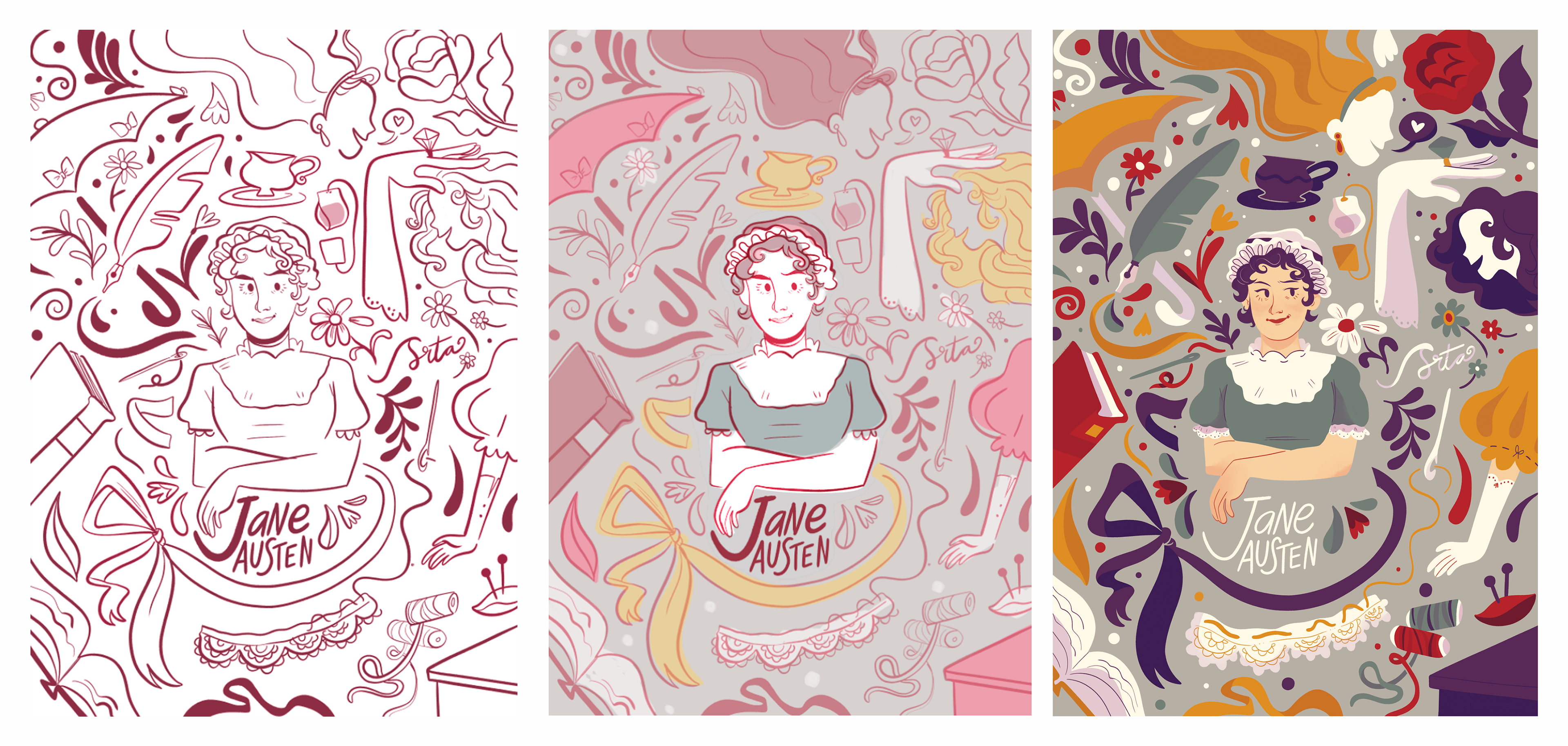 One of the nicest things about this project was being able to work with some of the things I most adore about creative work: deep research on the subjects, the excitement of working a composition as if it was a puzzle and mixing images and hand-lettering
.