This illustration on the theme "End" was a commissioned piece to Creative Mornings, a breakfast lecture series for the creative community.

Their free, monthly events feature a short talk and breakfast, hosted over 180 cities worldwide in 65 countries. The goal of Creative Mornings is to host a city's creative community and encourage conversation while being inspired by a guest speaker.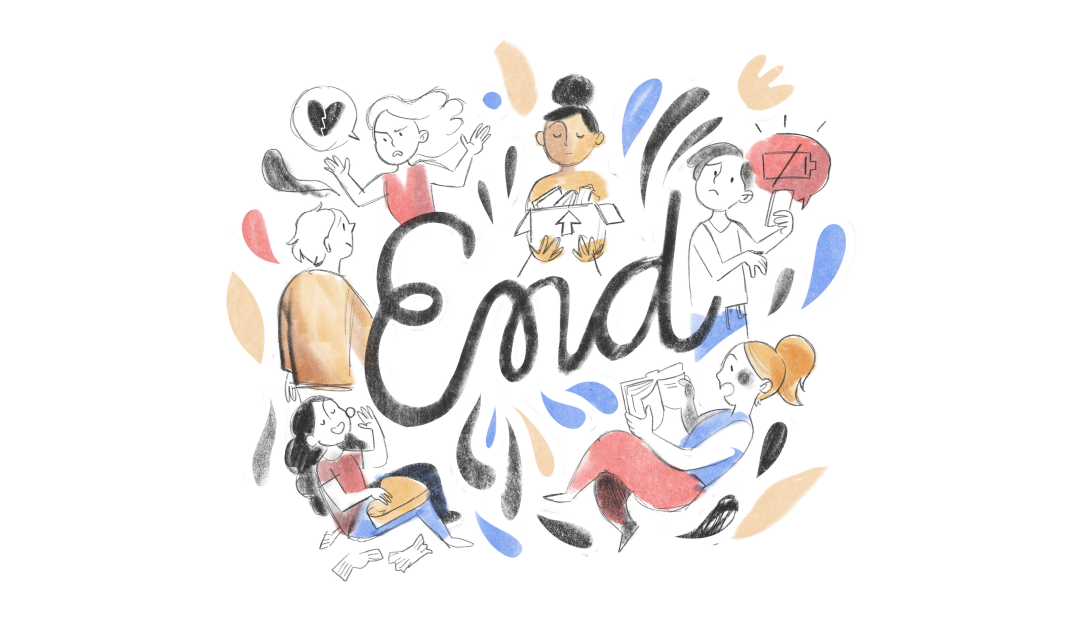 It is a tradition at Creative Mornings to work with an artist in the community to create an illustration for the monthly theme, which inspires new conversations and ideas that we otherwise wouldn't think about. At their events, speakers are invited to share a story around the theme and what it means to them.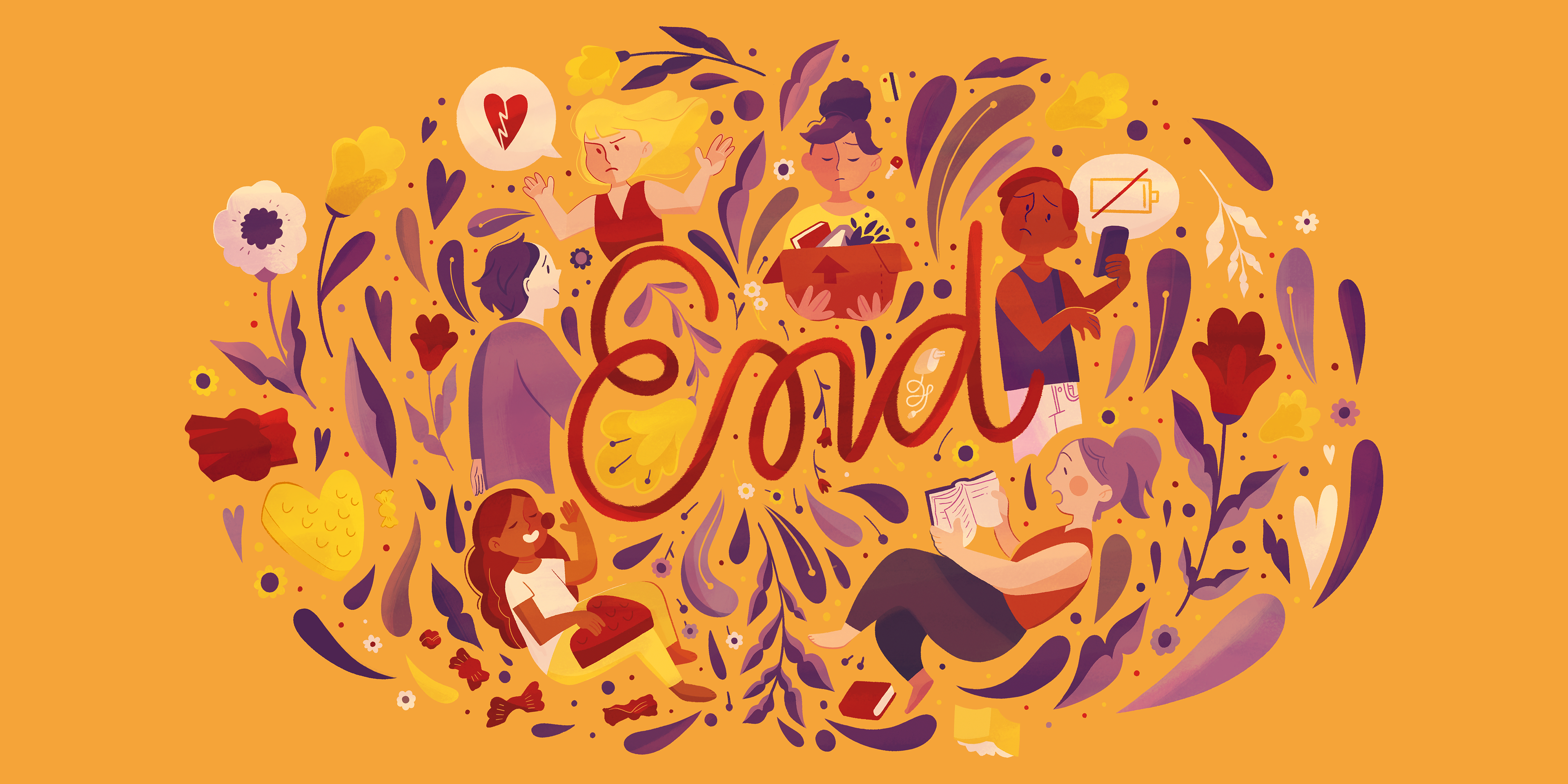 "

At first working with "End" was a challenge because it's a word with a plethora of negative connotations, but as soon as it was brought to my attention how reaching the end of something can also be positive… it all clicked.

"
taken from the interview on their blog regarding the theme, the piece and my life as an artist, read in full here.